UWM Debuts ELITE Program For Brokers
Birmingham, Mich.-based United Wholesale Mortgage (
UWM
) has launched ELITE, a new program designed to reward UWM brokers that consistently work with borrowers of the highest quality.
UWM's ELITE program includes loans of $250,000 or higher that carry a FICO score of 760 or higher, a loan-to-value ratio of 70% or less, and the acceptance of property inspection waivers.
"We're excited to offer ELITE to our valued broker community in order to exceed the expectations of their elite borrowers," says Mat Ishbia, president of UWM. "These types of borrowers deserve preferred conventional rates and pricing, and since every UWM program is accompanied by our world-class customer service, ELITE offers the best of both worlds. Our brokers' first-rate borrowers shouldn't settle for anything less. Brokers are confident in knowing that UWM can accommodate their every lending need while providing the easiest loan process available."

{OPENADS=zone=119&marginbottom=30px&float=none}

Register here to receive our Latest Headlines email newsletter

{NEWSLETTEROPTIN}

{SUGGESTEDSTORIES=storylimit=12&wordlimit=0&class=suggested&rule=off&id=content.11594}

{OPENADS=zone=119&marginbottom=30px&float=none}

{CATEGORYSTORIES=storycount=4&class=categories&storycategory=321&title=Residential Mortgage} {CATEGORYSTORIES=storycount=4&class=categories&storycategory=323&title=Mortgage Servicing} {CATEGORYSTORIES=storycount=4&class=categories&storycategory=322&title=Commercial Mortgage} {CATEGORYSTORIES=storycount=4&class=categories&storycategory=6525&title=Required Reading} {CATEGORYSTORIES=storycount=4&class=categories&storycategory=6524&title=Blog View} {CATEGORYSTORIES=storycount=4&class=categories&storycategory=6527&title=Person of the Week}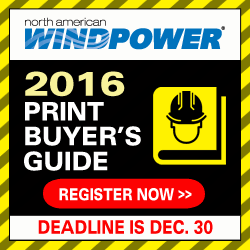 {STICKYUNDERSTORY}
{HOUSEADS}