HUD Offers $72.6 Million For Housing Homeless Veterans
The U.S. Department of Housing and Urban Development (HUD) has
announced
that it will provide $72.6 million to public housing agencies in all 50 states and the District of Columbia to supply permanent housing and case management for more than 10,000 homeless veterans.
The funding will be provided through HUD's Veterans Affairs Supportive Housing Program, which is jointly administered by HUD, the U.S. Department of Veterans Affairs (VA) and local housing agencies. HUD notes that this program is part of the Obama administration's commitment to end both veteran and long-term chronic homelessness by 2015.
"It's a national disgrace that one out of every six men and women in our shelters once wore a uniform to serve our country," says HUD Secretary Shaun Donovan. "But we know that by providing housing assistance and case management services, we can significantly reduce the number of veterans living on our streets. Working together, HUD, VA and local housing agencies are making real progress toward ending veteran homelessness once and for all."

{OPENADS=zone=119&marginbottom=30px&float=none}

Register here to receive our Latest Headlines email newsletter

{NEWSLETTEROPTIN}

{SUGGESTEDSTORIES=storylimit=12&wordlimit=0&class=suggested&rule=off&id=content.11190}

{OPENADS=zone=119&marginbottom=30px&float=none}

{CATEGORYSTORIES=storycount=4&class=categories&storycategory=321&title=Residential Mortgage} {CATEGORYSTORIES=storycount=4&class=categories&storycategory=323&title=Mortgage Servicing} {CATEGORYSTORIES=storycount=4&class=categories&storycategory=322&title=Commercial Mortgage} {CATEGORYSTORIES=storycount=4&class=categories&storycategory=6525&title=Required Reading} {CATEGORYSTORIES=storycount=4&class=categories&storycategory=6524&title=Blog View} {CATEGORYSTORIES=storycount=4&class=categories&storycategory=6527&title=Person of the Week}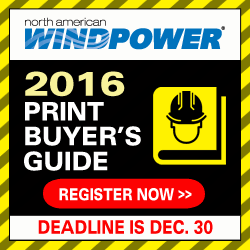 {STICKYUNDERSTORY}
{HOUSEADS}