CFPB Debuts Consumer Inquiry Tool
The Consumer Financial Protection Bureau (CFPB) has launched
Ask CFPB
, an interactive online tool designed to help consumers find "clear, unbiased answers" to their financial questions.
According to the CFPB, the new online tool currently contains more than 350 entries covering three general categories of questions and answers - Definitions, Explanations and Situations. The system also allows consumers to provide feedback by rating the answers, submitting questions and sharing their own input.
The majority of the entries are currently focused on credit card and mortgage questions. In the coming months, the bureau will expand the database to answer questions about a range of financial products and services, including student loans, auto loans, and checking and savings accounts.
"Financial markets can be complex and confusing, and consumers need information they can count on," says CFPB Director Richard Cordray. "Ask CFPB gives consumers answers in plain language so they can make sound financial decisions. But today's launch is just the beginning - we will continue to grow and improve this dynamic tool with the invaluable public feedback we receive."

{OPENADS=zone=119&marginbottom=30px&float=none}

Register here to receive our Latest Headlines email newsletter

{NEWSLETTEROPTIN}

{SUGGESTEDSTORIES=storylimit=12&wordlimit=0&class=suggested&rule=off&id=content.11159}

{OPENADS=zone=119&marginbottom=30px&float=none}

{CATEGORYSTORIES=storycount=4&class=categories&storycategory=321&title=Residential Mortgage} {CATEGORYSTORIES=storycount=4&class=categories&storycategory=323&title=Mortgage Servicing} {CATEGORYSTORIES=storycount=4&class=categories&storycategory=322&title=Commercial Mortgage} {CATEGORYSTORIES=storycount=4&class=categories&storycategory=6525&title=Required Reading} {CATEGORYSTORIES=storycount=4&class=categories&storycategory=6524&title=Blog View} {CATEGORYSTORIES=storycount=4&class=categories&storycategory=6527&title=Person of the Week}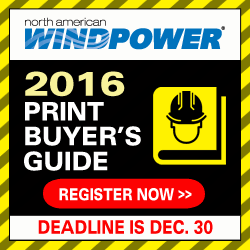 {STICKYUNDERSTORY}

{RELATED_STORIES}
{HOUSEADS}